Lloyd The Dog
Lloyd the Dog 8/23/98 - 8/25/07
Saturday, August 25, 2007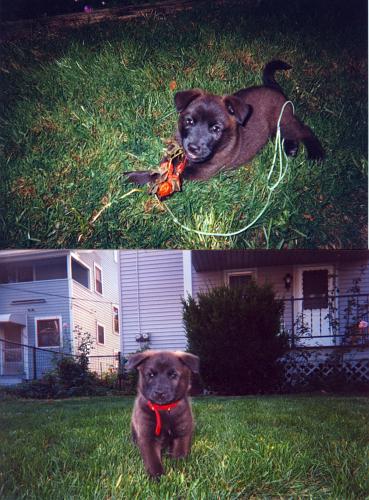 It is with extreme sadness that the family of Lloyd the Dog announces his passing at 8:45 AM Saturday, August 25, 2007. He was a remarkable friend, loyal family member and brilliant and loving dog.
He will never, ever be forgotten. He will always, always remain in our hearts. We were so lucky to have him illuminate our lives for the past eight years and forty-six weeks
We'd like to express our gratitude for all the kindness shown to all of us during his illness as well as the rest of his life. In his memory we humbly request that you treat animals with love, dignity and respect.
Karen Crist
Barry Crimmins