political satirist Barry Crimmins
From Joe to Jim
Monday, June 25, 2007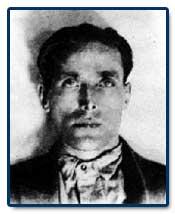 Just finished about a month of hard labor outdoors and have now returned to the keyboard to attempt to salvage and sequence some of the thoughts I had while clearing brush, shoveling stone and planting an acre or so of grass. (NOTE TO NYS POLICE: Waste all the chopper fuel you'd like-- all you're going to find is rye, fescue and Kentucky Blue)
First I have to write a piece for what I guess will be next week's
Boston Phoenix
. I trust it will provide appropriate reading as we reflect on the USA's 231st birthday.
In the meantime why not check out this fine podcast from
Band In Boston- The Flophouse Sessions
, featuring
Jim's Big Ego
? Of special note is the moving anthem,
International
, which Jim and the band are soon to record in the studio. It's without question the song we should all be singing on the Fourth of July.
Jim Infantino calls his creation "an anti-slavery song for the 21st Century." I call it the work that adds Jim to the list that includes
Joe Hill
,
Woody Guthrie
,
Paul Robeson
,
Phil Ochs
,
Utah Phillips
,
Anne Feeney
,
Jackson Browne
,
Billy Bragg
.. ahhh, you get the idea -- and ideals.
BC